William Penn's Business Online Banking provides a convenient and secure way to manage your business from any computer with internet access.
As a Business Online Banking user, you will benefit from:
Flexible balance reporting with the option of "real time" updates
Online wire, ACH and stop-payment origination
Secure passcode authentication and individual user permissions for increased security
Have an account? Login here.
Remote Deposit Capture
Scan your checks and make your deposits 24/7, all without leaving the office. Remote Deposit Capture gives you a convenient way to get your money to the bank, improve your cash flow, and create additional investment opportunities. Deposit information can even be uploaded to QuickBooks and other accounting programs.
ACH Origination
Reduce payment and collection costs by utilizing electronic payments.  With ACH service, you can originate a wide range of fund transfers directly through the bank or online.
Direct deposit of payroll or employee expenses
Pre-authorized payment of dues, fees, or subscriptions
State and Federal Taxes
Positive Pay
Protect your business from check fraud with our Positive Pay Service. Review exceptions for checks presented that do not match your issued checks register, reducing fraud loss.
Reverse Positive Pay
Protect your business from check fraud with our Positive Pay Service. Review all checks presented for payment and decide to pay or return.
ACH Positive Pay
This fraud protection service allows you to review electronic transactions that do not fit the profile you set when items are presented to the account(s).
Sweep Accounts
Save time by automatically transferring your company's excess funds.  Link your business checking account to one of our interest-bearing accounts for a convenient way to maximize your earnings potential.
Zero Balance Accounts (ZBA)
William Penn's Zero Balance Account service links disbursement accounts and collection accounts to your main operating account. Once the day's transactions are posted, the Bank will automatically make transfers to maintain a zero balance in the sub-accounts. This helps to eliminate the time it takes to initiate transfers to fund the sub-accounts.
Link Accounts to QuickBooks®
QuickBooks is an accounting software package developed and marketed by Intuit to accept business payments, manage and pay bills, and payroll functions.
Merchant Account Services
No matter if your business is considered small or large or the industry in which you operate, there are a number of positive aspects to being able to accept credit cards as a form of payment. In addition to giving your customers another payment option, you also introduce your business to a new segment of customers which is always a good thing!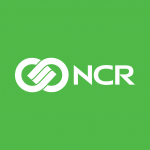 William Penn Bank has partnered with NCR, a local Merchant Services provider, to offer you competitive pricing for all your business credit card processing needs.
Already accepting credit cards as a form of payment? Switch today and start saving money!
Looking to begin accepting credit cards? William Penn Bank and NCR can help you every step of the way.
ZEscrow
Pain-free escrow and subaccounting, unlike anything you've ever seen. Move and grow your business faster with modern cash management tools.
If your commercial banking partner can't help you solve real-world business problems, it's time to find a new one. That's why we offer ZEscrow. It's a modern escrow and subaccounting service that accommodates a wide range of businesses and special use cases. With secure online access, your organization can manage virtually all of your escrow and subaccounting tasks without sending another fax, touching another paper tax form, or calling customer service. The platform works seamlessly with our internal banking software, meaning that you can access all the critical information from your online business banking portal.
Want to learn more? Click Here.
Convenient Services
At William Penn Bank, we are here to provide you all the essentials and convenient services that you deserve. This includes:
Apple Pay
William Penn Bank App
Mobile Deposit
Safe Deposit Boxes
Bank Official Checks
Money Orders
Free eStatements – monthly statements with check imaging for your convenience
Wire Transfers (Incoming & Outgoing)
Notary Public
Night Depository offered at the following branch offices:

PA – Levittown Branch
PA – Morrisville Branch
NJ – Pine Hill Branch

Free Coin Counting to All Account Holders
Telephone Banking System (855-945-5001) – Check balances, confirm transactions, transfer funds, and more!
Gift Cards
Contact your local branch for more information!
Looking for rates? Click Here.