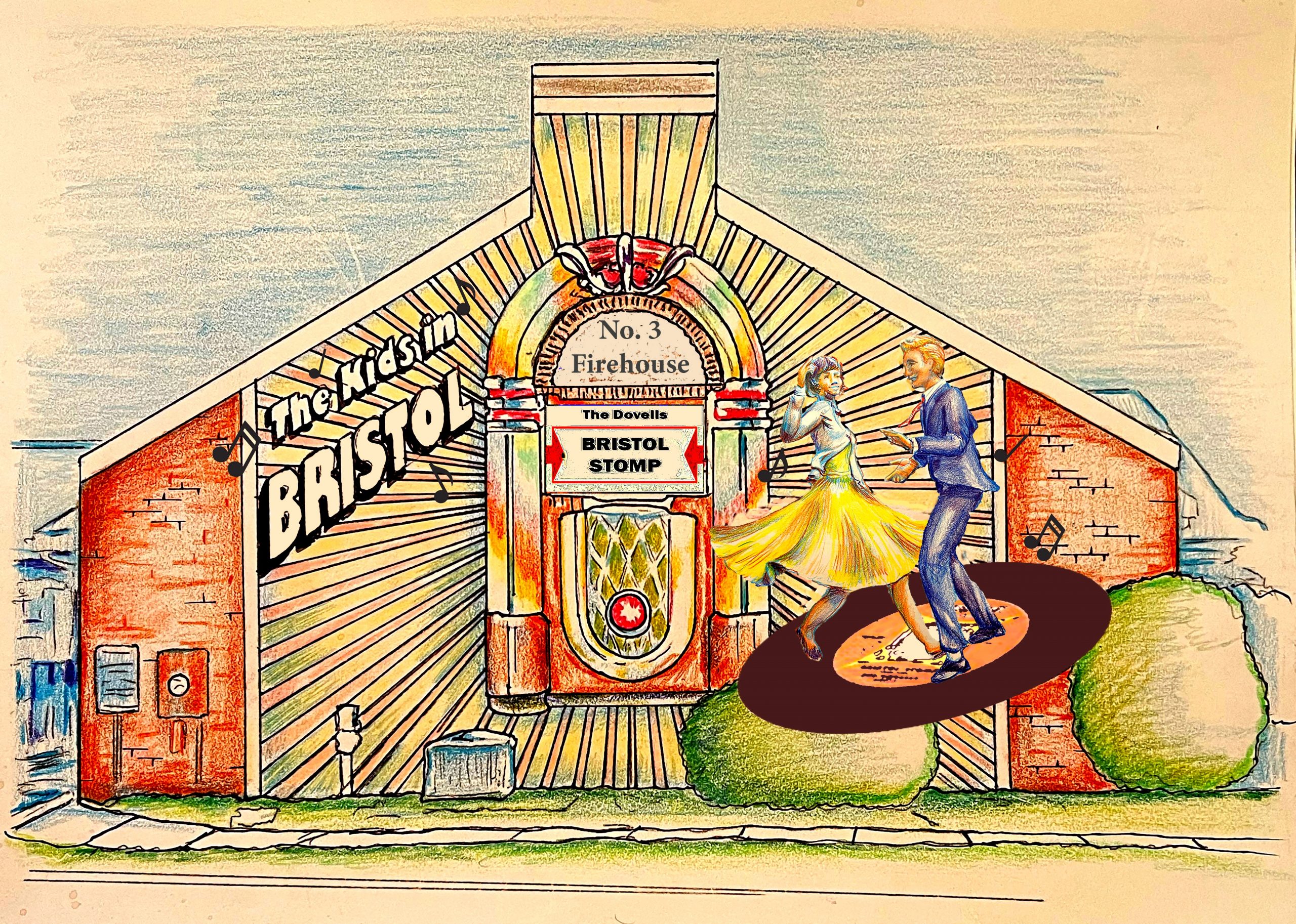 -For Immediate Release-
Contact Bill Pezza
President, Raising the Bar
267-251-2538
Bristol Borough will celebrate an iconic symbol of its popular culture with a new mural. The artwork, sponsored by William Penn Bank, will feature The Bristol Stomp, popularized by the hit record of the same name sung by the Dovells in the 1960s. The record went gold with over one million copies sold and has remained a cherished part of Bristol's history. The dance originated at dances held at the number 3 firehouse in the borough, and the dancehall will be referenced in the mural as well.
"Bristol has been so welcoming to us since we moved our corporate headquarters to the Borough and opened a branch here. So, we wanted to give something back," said Ken Stephon, CEO of William Penn Bank. "We're grateful to Raising the Bar for guiding us through the process. We're also pleased that all of the artists working on the project are natives of or have strong roots in Bristol Borough," Stephon added.
The lead artist, Tony Napoli, was raised on Wood Street in the Borough and taught art in the Pennsbury School District for decades. He'll be assisted by Bristol native, John Ennis, a nationally known and gifted portrait artist. Also assisting will be Borough resident AnnieRose Kruzinski, a former student of Napoli who he regards as one of the best.
The mural concept was inspired by Bristol artist Bridget Ennis Shaw who sculpted a maquette or small model of two dancers doing the Stomp. Bill Pezza, President of Raising the Bar said the maquette had been housed at the former Centre for the Arts for five years, with the dream of one day finding a funding source to make a sized bronze version. Now, an image of it will be a prominent component of the mural.
"We're thrilled that William Penn Bank has undertaken this project," Pezza said. "Residents in the Borough have demonstrated their love for public art, and we know that murals form a centerpiece of small towns across the country undergoing a revival. We're thrilled to have this beloved chapter of Bristol's history memorialized this way."
The mural will be painted on the William Penn branch wall at Market Street and Old Route 13 facing the Grundy Tower. It will be twenty-four feet high and twenty-eight feet wide.
Artist Tony Napoli envisions the site as a location for future photo ops.
Ken Stephon said a dedication ceremony will mark the mural's completion on a date in April to be announced.