No matter if your business is considered small or large or the industry in which you operate, there are a number of positive aspects to being able to accept credit cards as a form of payment. In addition to giving your customers another payment option, you also introduce your business to a new segment of customers which is always a good thing!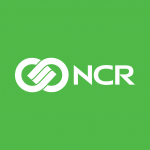 William Penn Bank has partnered with NCR, a local Merchant Services provider, to offer you competitive pricing for all your business credit card processing needs.
Already accepting credit cards as a form of payment? Switch today and start saving money!
Looking to begin accepting credit cards? William Penn Bank and NCR can help you every step of the way.
Call us about merchant account services today: 800-845-3577